Regular price
Sale price
$30.00 USD
Unit price
per
Special
Sold out
The Unconventional Transformation of the Boat-Tail Buick Riviera: From Unpopular to Collectible
When we rewind to the past, the third-generation boat-tail Riviera wasn't exactly stealing the spotlight. Its unique design didn't quite click with the public, leading to a sharp decline in sales for the American manufacturer. Fast forward to today, and the Buick Riviera has transformed into a sought-after collectible, capturing the hearts of many. But how did this remarkable shift come about?
Enter the Buick Riviera: A Captivating Visual Statement
The debut of the first-generation Buick Riviera in 1963 was met with instant success. Its successor, introduced in 1966, continued to ride the wave of popularity. Then came the third generation in 1970, hitting the scene as the 1971 model year. This iteration showcased a striking boat-tail design, a creation of Jerry Hirshberg under the watchful eye of Bill Mitchell. Drawing inspiration from the '63 Corvette Sting Ray split-window coupe, they aimed to translate its essence into a larger canvas for their ambitious project. The car also inherited Buick's signature Sweepspear, a curvaceous trim line running along the car's length, accentuating its exhilarating style.
Artistry in the Form of Buick Riviera
Interestingly, the initial design for the Riviera was intended for a smaller platform. The initial sketches were rooted in this concept. However, when Buick's new general manager, Lee Mays, laid eyes on the plans, he nixed the idea of investing resources in a new body shell. This decision led to an upscale of the boat-tail design, sharing much of its body with the full-sized LeSabre. This is why, from certain angles, the boat-tail Buick Riviera appears somewhat unconventional and distinctive. Think of it like a movie star, exuding its charm from specific perspectives, while keeping a certain mystery from others.
Now, you have the opportunity to own a piece of this captivating narrative without revealing the whole story. Those in the know will grasp its significance at a single glance, while others might simply pass by. Enrich your collection with the artistry captured by the talented photographer Alexander Nikolov, carefully presented as a photo art print by Simply Petrol.
View full details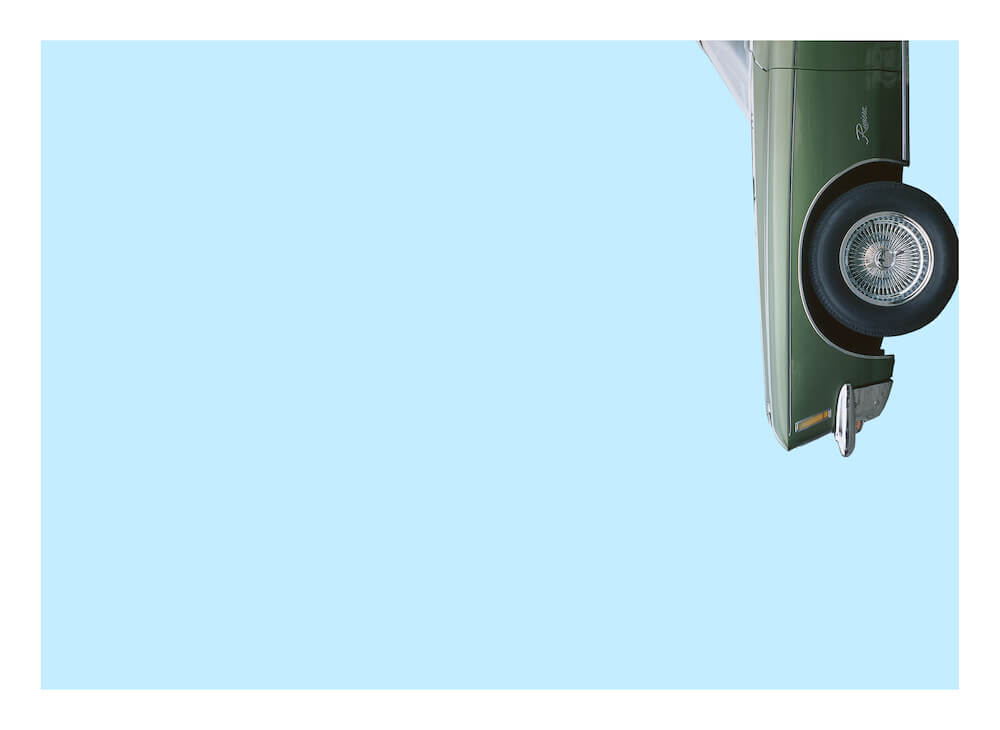 Simply Petrol car art
Fine art prints

285 gsm, 100% a-cellulose mould-made

Fine art prints are made on German Etching Hahnemühle traditional mould-made copperplate printing paper of highest quality.

The unique surface texture showcase the works of art in all their splendour with impressive three-dimensional effect and depth.

This paper is designed for FineArt applications.

Posters

180 gsm photo matt

The high-quality matt photo inkjet paper is particularly suitable for printing photorealistic quality images. The special coating guarantees high resolution and high friction resistance levels.
Frequently asked questions
How long does it take to ship?

Since our prints are made on-demand, production times can vary. On average, it takes about 2-3 business days for production.

Shipping times depend on your location and the shipping method chosen during checkout.

Standard shipping within EU usually takes 3-7 business days, while air shipping may take longer, up to 10 work days.
What materials are used?

We use high-quality materials to ensure the best possible results.

For fine art prints, we use 285 gsm German Etching Hahnemühle art paper.

Poster prints are typically printed on durable, 180 gsm heavyweight paper with a slight satin finish.
What sizes are available?

Our art prints come in various sizes to accommodate different needs and display options. Common sizes include 20x14 inches, 28x20 inches, 40x28 inches. It's fair to say our prints are on the bigger spectrums of prints offered.
What is your return and refund policy?

Wea 60-day, no questions asked return policy on all print products otherwise noted on the item. Their condition must be the same as received to qualify for an exchange or refund. To start an exchange or return, please email us.

Please refer to our dedicated Return Policy page on our website for more detailed information.
Do you ship internationally?

Yes, we offer international shipping to many countries worldwide.


However, please note that shipping times and customs procedures may vary.
Can I track my order?

Absolutely! Once your print is shipped, you will receive a shipping confirmation email with a tracking number. You can use this tracking number to monitor the progress of your shipment and estimate its arrival date.